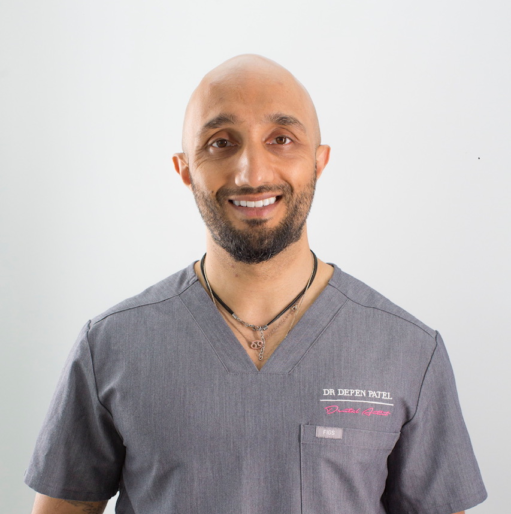 Dr Depen Patel
Cosmetic Dentist
Invisalign, Composite Bonding Veneers

GDC registered: GDC reg: 85786
Hi I'm Dr Depen and I'm a Holistic Cosmetic Dentist, so I offer minimal treatments that aim to enhance your smile and your health.
Having graduated from from St Barts and the London school of Dentistry in 2005, my years of experience and courses has allowed me to create hundreds of dazzling smiles over the years using Composite Bonding smile makeovers, enamel saving Porcelain Veneers and Invisalign.
My ethos is to protect healthy enamel at all costs, and I will only recommend treatment for you that I would have myself.
Here's a link to my website to check out my portfolio of cases (the holisticdentist.co)
Away from dentistry I volunteer for BlindAid, a charity that helps disadvantaged blind members of the community. I'm also a cricket nut, a keep-fit addict and have such a passion for a plant based lifestyle that I obtained a certificate in Plant Based Nutrition in my spare time!
I'm also a keen traveller an avid reader and a little bit obsessed with tattoos… oh and with my goddaughters! 🙂
Back to Team